I dragged my sick dead self off to the fabric store yesterday evening. I had to get out of the house. While I blew the very last of my personal rainy day fund I didn't squander it on random bits of fabric for new projects*. I'm so proud of me! That's so my MO. lol... I actually found a backing fabric for my super outdated celestial navy / yellow log cabin that works.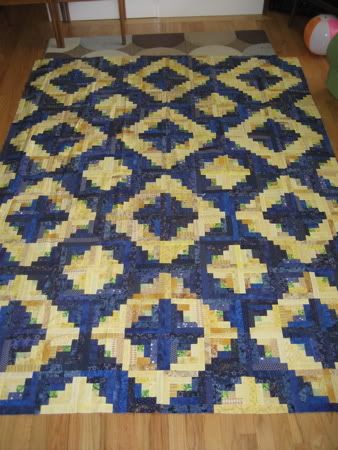 I wandered all over looking at the seasonal in-line fabrics and couldn't find anything. It's all marbles and florals and repos and retros.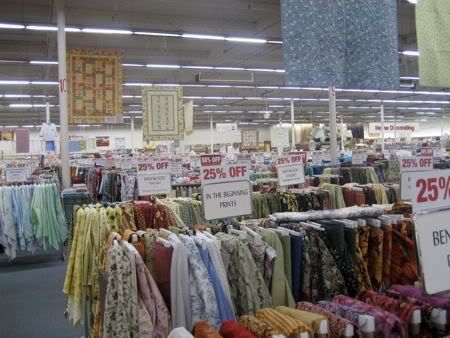 So I started poking around in the Christmas fabrics which I normally don't look at too closely. I found the *exact* fabric I was envisioning! A mottled navy/cobalt back ground with a smattering of bright yellow stars. Perfect. The best part? I needed seven yards. I think they had 7 1/2. lol... It was so close - I was nervous that she'd unravel the bolt and there wouldn't be enough. I also managed to pick up some more black fabric to finish the borders on the twisted sisters quilt. I think the next time I get a chance to sew I'll start there.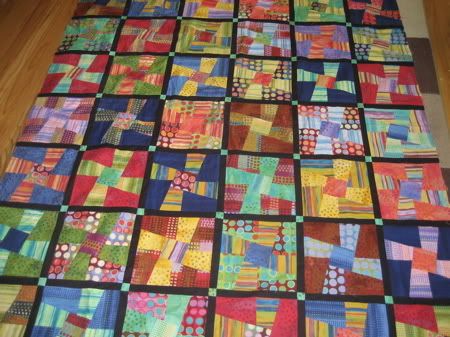 I'm also excited to head off to the
2008 NW Quilting Expo
on Thursday. I hope this cold is waning by then.
*Okay that's not total honesty. I did buy 1/2 yard of really cute fabric that I have in mind for the Bento Box. But I'm not working on that quilt so it doesn't really count. lol ;^)