Well you'd think I'd fallen off the face of the earth for how often I've posted here lately. I'm not dead - really! Latest bit's and bobs from the sewing room...
Blocks I've received
Looks like I'll only have to re-make three of the blocks and maybe make four more to get the size I want... still not sure of the layout and I've got two other quilts in the works right now too so I'm not sure when I'll get a chance to actually get any further then sticking these up on my wall! lol But after I took down the color quilt it was so barren I really need to put something up there to cheer the place up! Anyway it's kinda fun to see them all together so I thought I'd share. BTW this is not the final placement by a long shot... I just chucked these up there to see them all together and get a first evaluation of them. =)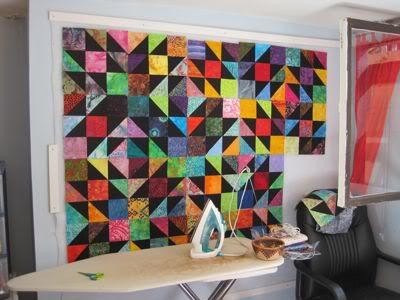 Made for Cristalskye
It's funny I didn't realize how similar these blocks were till I finished the second one and went... heeeeeeey! I'm slow like that, lol. At least the values are different enough to set them apart.
I also really enjoyed the limited pallet. It was thinking I wouldn't like being so restricted but I actually love the way they turned out and have enjoyed seeing everyone else's blocks for this quilt as well.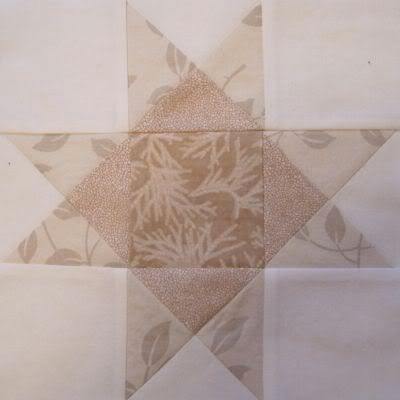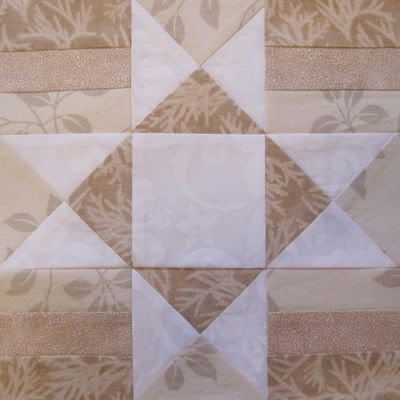 Made for Mommy09
Well like everyone else I felt the call of the flower for this spring themed quilt! However I wanted to take a simple modernistic slant... which means she got two out of the deal instead of just one. Heehee. These were fun and easy to make... kinda makes me want to do a whole quilt of them. =)