It felt good to get my crafty on this evening. Granted it was only a couple of hours worth but boy did I need it!
Snooky and I worked on a little project together: a bath-buddy. It's a little terry cloth case with a bar of soap inside for the bathtub. She picked out the yarn for the hair and the fabric, then she cut out the shapes of the face and glued them on with fabric glue. Once they were dry I stitched them down, made the case, let her put the bar of soap in and stitched it shut. She took a bath with it and could be heard singing a lovely little song about her bath buddy. I tried not to giggle too much.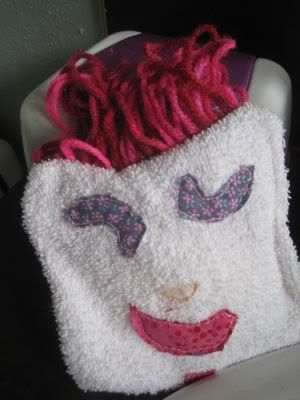 I also made a mug rug with some Mendocino scrap fabric I had. I just can't bring myself to throw any of it away! Originally I had other plans for the scrap (to be posted about soon) but when I was cutting out the squares they all looked so cute together I couldn't help myself.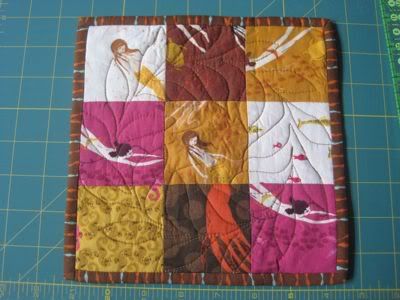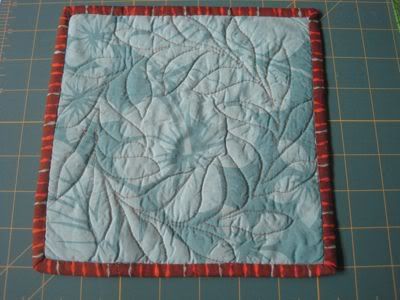 I even got a chance to work on my sisters quilt - Whew~ it's a beast to shove that thing through my little tiny machine. I had a wee bit of a chat with DH today about maybe seeing what we can do about getting a midarm in the house. Of course it's all pipe dreams at the moment but maybe later this year in the fall?
And I also made myself work on an old UFO as well as start cutting a new flannel quilt for my Dad. It's nice to rotate "jobs" while sewing. I'll work on cutting for 20 minutes, then sewing for 20, then quilting - wash, rinse and repeat.