I finished this round up a little early. I figure I have the time now and it's just going to get more crazy with the end of the year holidays coming up plus I have some other obligations to work on . Technically I didn't have to get this out till Nov. 1st. but I'm glad it's done so I can work on those other projects.
This is the center block that "Cinlynn" sent me.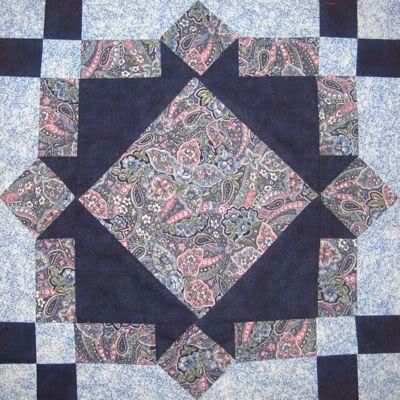 These are the borders I added. It was difficult as her sewing wasn't very precise. I had to skew my allowances and even then it all came out warped. I added the big border around the outside just so that I could cut it down to a perfect 21 1/2" square. At least it should be easier sailing for the next person in my group.