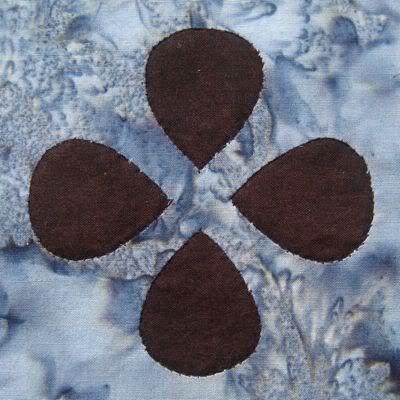 Block:
C9 - Jane's Tears
Started Quilt:
07/02/08
Block Completed:
11/30/08
Number of Pieces:
5
Description:
Reverse applique by hand
Blocks:
20
Triangles:
3
Kites:
0
Total Pieces:
239
I've had this block half done and sitting around in my sewing room for
weeks
now. I was working on it and the thread knotted up and snapped. I needed to just pull out a few stitches - delicately - and tie it off. It's amazing how that tiny little set back made me abandon this block for so long. I finally got a chance to work on again last night after finding my seam ripper which was the only thing I could find small enough to pull up the stitch work. Anyway it's done now! I think it came out very nice besides how long it took!