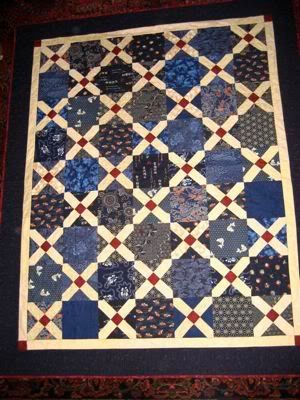 All done! Quilted and bound. =)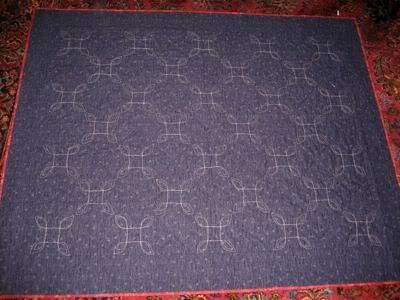 I used two color threads, navy for the majority of the quilt and a cream that matches the crosses on the front but contrasts and really pops on the back. I quilted it freehand using the "push through" method on my Bernina. It's sloppy. lol. I forgive myself because it's really the first one I've done that wasn't all straight lines. While I loved the idea of freehand, I don't think I'm a "push through" kinda quilter. I'd love a long arm! Maybe next time I'll rent one till I can afford to buy one. Hum...
I got lucky! It goes beautifully with the decor in her living room. Yay!