Well, lookie there - two posts in the same month! I'm on a hot streak. lol
All sarcasim aside, our family recently took a little vacation out to the southern Washington State coast. The hardest time for me to resist buying fabric is when I'm on vacation. I'm a sucker for a new quilt shop or at least one I don't get to shop in but once or twice a year. While we were driving out to the beach last weekend we passed two shops. I made DH stop at both. The first one was in a little tiny town; the name escapes me. I also can't remember the name of the shop. I'm terrible! Anyway they were a very small shop and had a few interesting things. I bought a few fat quarters. I was thinking I might start stashing for a Christmas quilt but I really should just finish any one of a number of just regular ol quilts first, eh?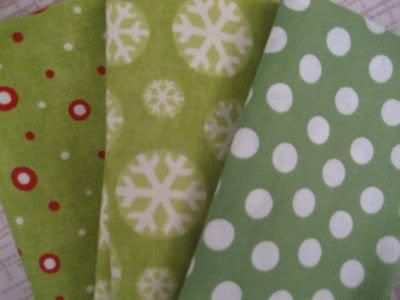 When we got to Astoria we had to drive past the only quilt shop in town. DH tried to drive by it but I made him go back around the block. He's fights it but understands how giddy I get and so indulges me. He waited with our daughter in the car. I know they were bored so I tried to hurry - except this is a fun little shop. It was hard not to linger over every little bit and bolt.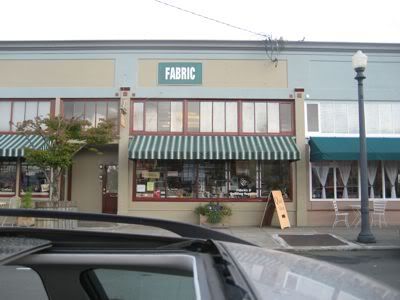 They had a nice collection of fabrics that would work with the Single Girl quilt I've been stashing for so I picked these up and tried not to buy more. ::g::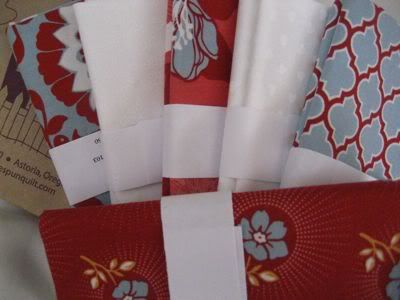 Not too bad overall, I only stashed 2 1/4 yards total. Could've been much, much worse!
Also a sneak peak of the first block of the
Single Girl quilt
. If you look closely you can see a few of the above fabrics worked in already. I don't remember exactly but the four quarters sewn together as shown makes about a 20" square block. I've had a lovely time so far working on this. I might even be motivated to knock this top out. Then again... I know myself. 0.o Here's hoping I don't peter out.