Well, it's been forever since I've made a pincushion but the PMQG is having a swap next month and I thought I'd revisit it. While rummaging through scrap fabric at the NW Quilt Guild meeting I came across a lone 6.5" block that I threw in the pile having no idea what I'd do with it... well, now it's a pin cushion. I cut out the corners to make the side seams and then sewed together those little pieces to make the bottom of the pin cushion, all filled now with a bit of rice.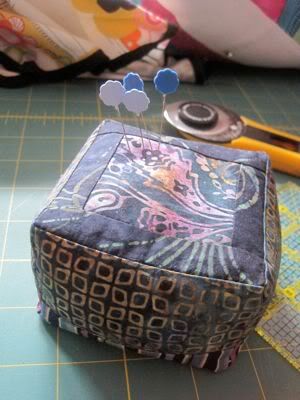 I like it well enough but it's a bit big (3" square) and not very modern though it was fun to put together. I have a lone little bento box block that'll make a nice pin cushion too.... it's half made already so no pictures of that, sorry.
Then I was thinking about my hexi's I adore so much and realized that I actually needed a small pincushion for my traveling hexi sewing kit... so naturally, it too had to be a hexagon shape! The fabrics were also donations from an earlier PMQG meeting. It's bright and cheery, I like it.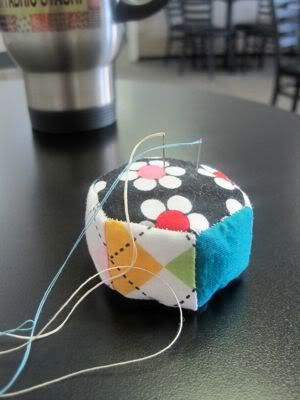 Lastly this is a bag I crocheted for a swap I'm in...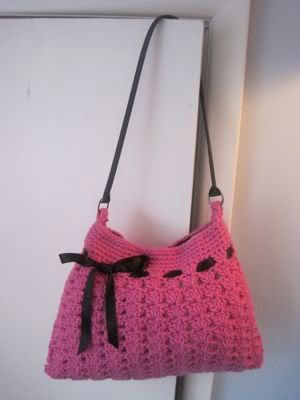 The theme was based on magical creatures. I could've hooked up a dragon or something but I guess I'm more practical then that so I put together a fat bottomed bag and lined it with mermaid fabric. I don't particularly care for pink but I am kinda of fond of this one and will be sad to see it go!