Haha! DONE! Woo!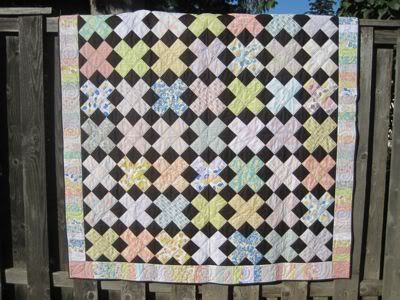 This is the X-Rated Schnibbles pattern. The fabric is a line from Free Spirit called Home. They were giving out free salesman sample strike off packs at the July(?) guild meeting. Anyway, there was enough to make this quilt with the addition of the dark espresso colored solid I used. It's about 72" square I think. I haven't measured it but I think that's what the pattern said it'd turn out to be. Anywhoodle - it's done! (Except for the label but I want to experiment with a new process so if it doesn't make it on there right away I'm not worried)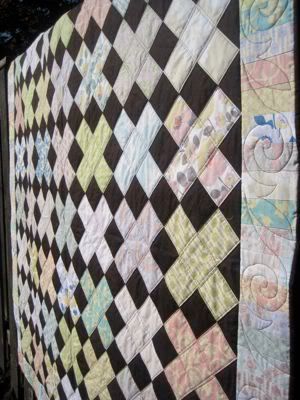 Since I went back to using Warm and Natural batting and a lot of straight stitching with the walking foot the quilting on this one was much more pleasent then the last quilt I worked on. I also used pink flannel for the backing which makes it extra snuggly.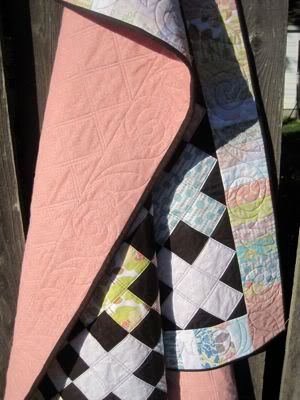 My stitching is still so far from perfect though I'm always slightly disappointed. I know this is both a point of, I need more practice and that I know I have trouble dragging my quilts though my machine and would have smoother lines if I could use a long arm.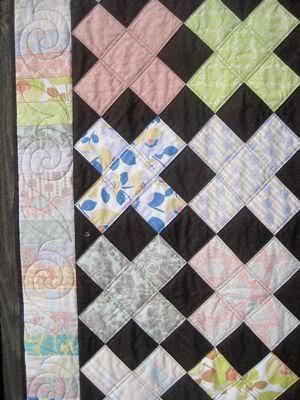 Ah well. None of that however will stop me from making quilts I adore.