So what's more motherly then an apron? Yeah, I know, classic stereotypes n' all but still... So for mother's day I wanted to make me and my sister aprons. (I'd already made my Mom one for Christmas). I had mostly worked on mine a few weeks ago and finished the pockets off on Sunday night I think. Anyway, remember a few Fabric Fridays ago with the apple fabric? Yup, now she's an apron! (Didn't my 5 year old do a nice job taking pictures?!)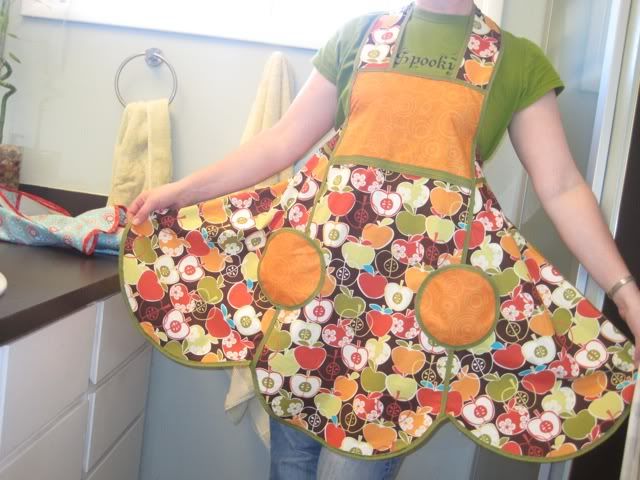 My sister really likes aqua and greens together but green isn't really her color. So when I went fabric shopping for her and found this cute aqua/red paisley I couldn't resist.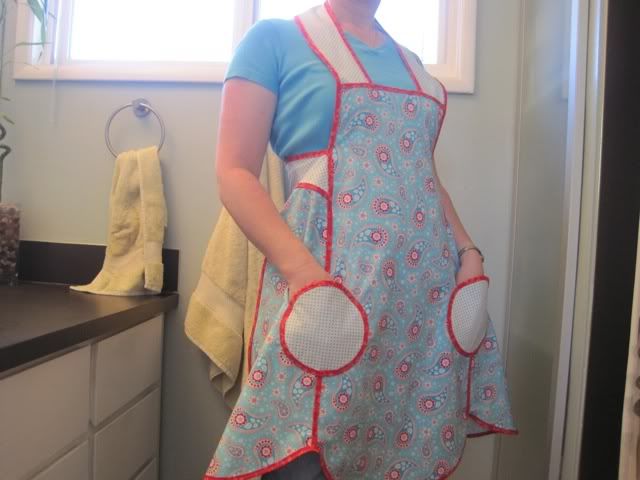 I also made her some pot holders to go with. I wish I'd had more of the poke-a-dot fabric (see pockets on her apron) but I'd run out so the front and back of the pot holders are the same. Since I had quite a bit of the binding I'd made left over, I finished them off with that.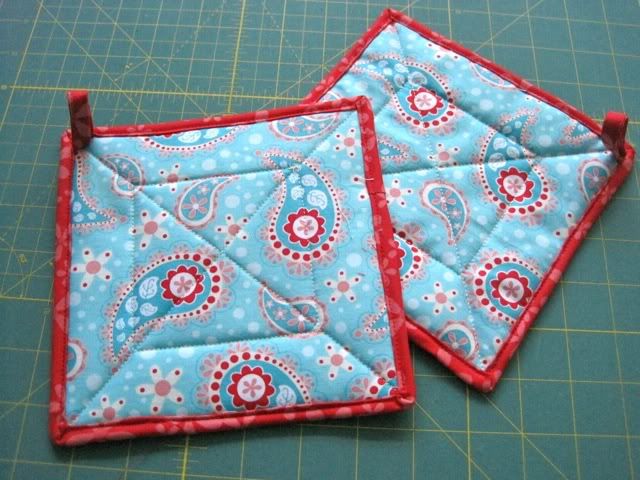 I gave her the apron today and she loved it. Yay!