A week ago today I was in Sunriver with "the girls" having a great time. We wavered back and forth between hitting up a few new-to-us fabric shops in Bend or hanging around the house sewing. Guess which plan won out?! I made a cup of coffee, grabbed my bag and out the door we went!
Our first stop was
Quilt Works
. They opened a year ago and we were glad to help them stay open.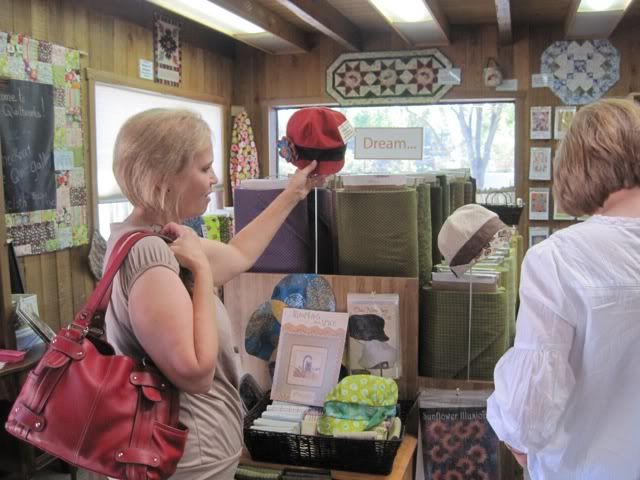 I love the "DREAM" sign in the background. It was a dreamy weekend! Also behind Barbara on the left was a cool thing I'd not seen before, chalk cloth! You could write on it like a chalkboard and wipe it clean. It was pretty neat. Barb bought some. I would've have but what would I do with it?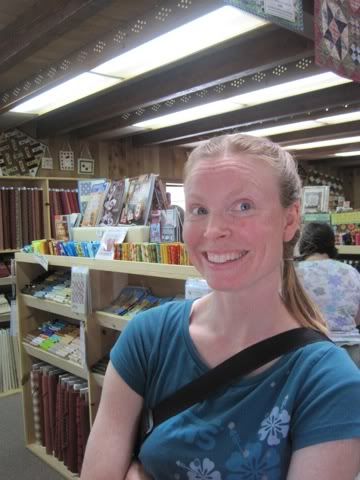 Charissa has a happy day fabric shopping.
Not only did they have a shop but they also has a small gallery upstairs where they were displaying a variety of quilts. I wish I'd thought to get the names of the artists but I was a little distracted. There was some nice stuff.
The Three Sisters Mountains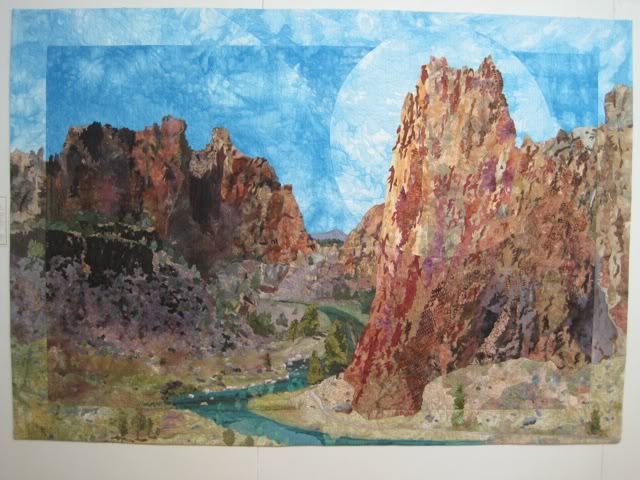 Smith Rocks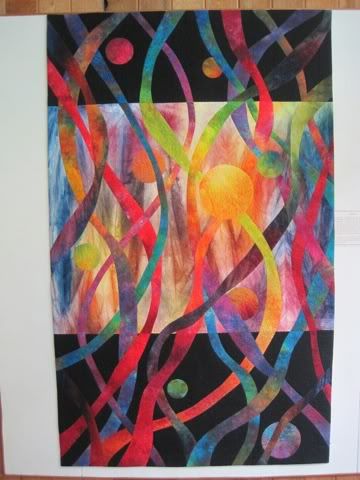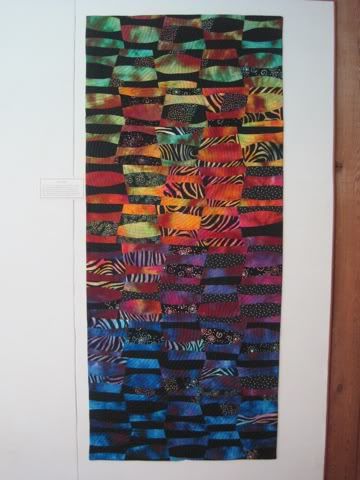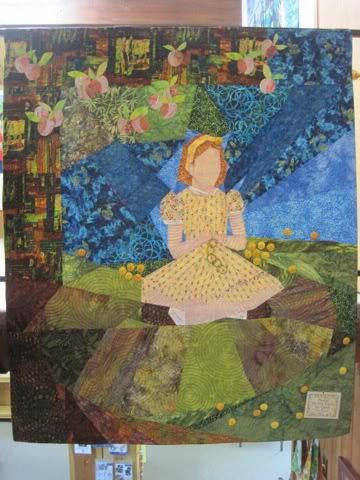 While I wasn't bowled over by this pattern I LOVED their selection of Japanese fabrics, which this sample shows off nicely. I wish I'd bought some now... ah well.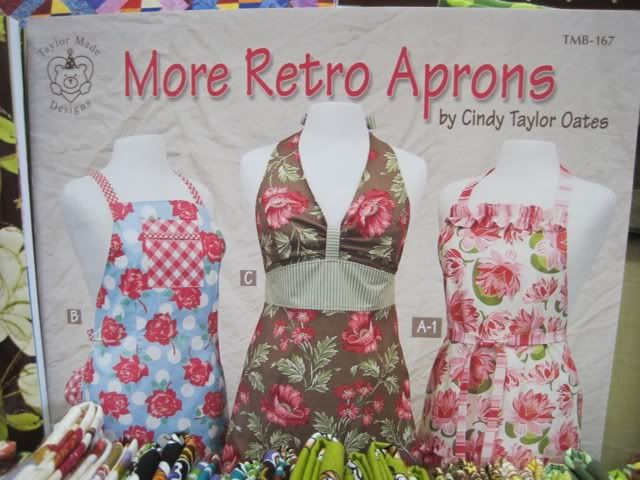 I put this pattern book on my wish list too. I adore aprons and that middle one is calling my name. I probably would've picked it up but I'd bought an apron pattern the day before at the Stitchin' Post.
The next place we found ourselves at was at
Sew Many Quilts
. That place really had a lot of eye candy! I didn't take many pictures there but it was a fun place. I spent too much $$. However I can partially blame my mom, ha! She's really wanted me to make the quilt in the picture below for her. There was a local shop that used to carry the kits but she hemmed and hawed for so long they sold out and stopped carrying them. Then she was really sad that she didn't get it. So when I walked into Sew Many Quilts and saw it hanging on the wall I called her right away. They had four kits left when I'd walked in the door and by the time my Mom had finally made up her mind (she had to think about it and call me back) there was just ONE left!
I got the last one!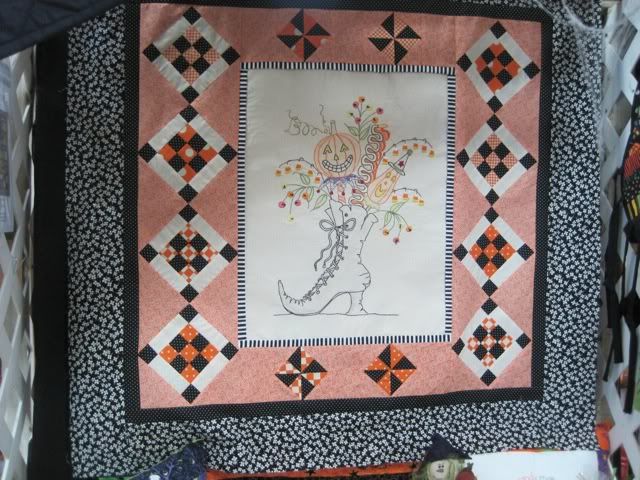 While waiting to hear back from my Mom I wandered around the store Oooing and Awwwwing. I really loved this Halloween sample they had on display. I think I need to get back to embroidering, it's been *ages* since I've done any but as I recall, I really liked it.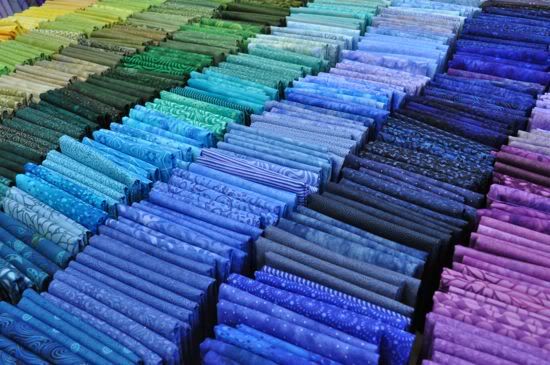 So much fabric so little time!
To be continued....