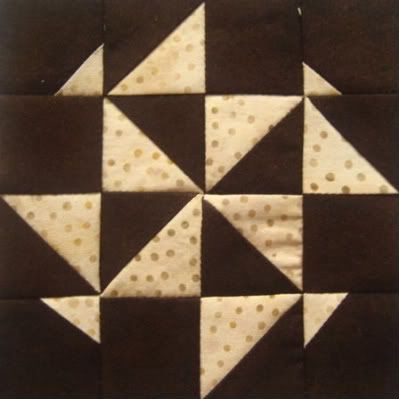 Block:
A1 - Pinwheel Gone Awry
Date Completed:
07/03/08
Number of Pieces:
28
Description:
Machine pieced / rotary cut
Color Group:
Cream
Blocks:
2
Triangles:
0
Kites:
0
Total Pieces:
33
I've decided that it takes a special kinda crazy to do this quilt. These pieces are so tiny! Oh Man! What have I gotten myself into? 0.o LOL
Also I can't remember who asked but yes, the CD lets you print out rotary cutting information as well as templates with seam allowances. You can also specify what size allowances you want to print as well as what size blocks. Makes it loads easier than just working out of the book.