Well I'm feeling a little disheartened. The last two blocks I've made came out terrible. ::sad:: I'm going to have to redo both of them. I realized today that one is completely wrong! (beside being a little wonky) Oh no! The other is just poorly done. My hand applique skills are okay on larger pieces but I'm really going to have to work at improving them for these smaller blocks. ::more sad::
J11 - Twin Sister
I did this block using a freezer paper method where you iron the plastic side to the front of the fabric and then needle turn as you go. I think I want to try to make it again where I iron the freezer paper to the wrong side of the fabric and iron over the edges remove the paper and then pin and applique the shapes on. Oh well... it's a learning experience.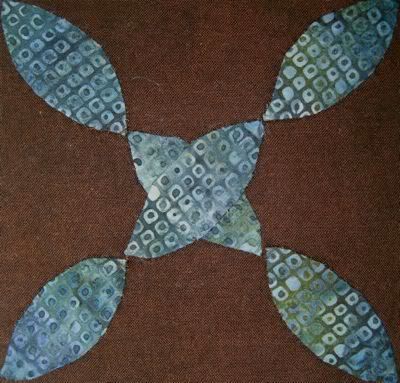 G2 - Mohawk Trail
This one I was apparently asleep when I did because the pattern is actually
wrong
lol... ::smacks forehead:: Where's my brain?! Third block down, fourth one over needs to be turned round the other way. Oi. I can't decide if I should rip stitches or start over. Hum....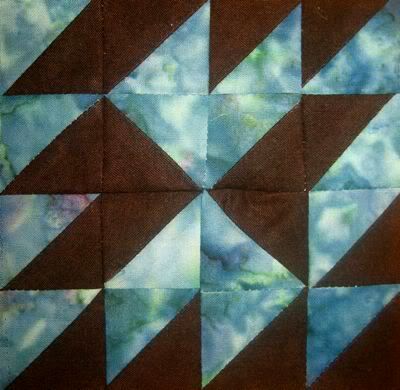 I'm not making these apart of the count until I'm pleased with them both. ::so naa!::